The More We Get Together

Mommy & Me / Sing With Me Music & Movement Classes
Wednesday Sing With Me class now on Zoom!
Sing With Me: The Program
Sing With Me: Song Titles
Sing With Me: Reviews
Sing With Me: Examples
Travel Totes
Ordering
Message from Gari Stein
Calendar Events
Research Tells Us
Workshop Handouts
Professional Development
Interactive Community Concerts
Children and Music
Michigan Reads! Guide
Links
Home


Play, Laughter, Song & Dance News Interview

Music & Motion KinderConcerts Ann Arbor Symphony

This is our Spring 2020 KinderConcert (1st virtual ever)


This is our Winter 2021 KinderConcert

In Tune With Babies

Now I know my ABC's . . . Is That What It's All About?

So . . . What Can Those Babies Do?

Nurturing Baby & You: More Than the Music

Music & Movement For the Very Young

Music and Parenting: Somewhat Like A Symphony

What? Me, Teach Dance?
---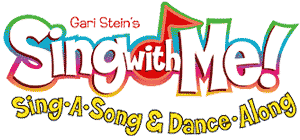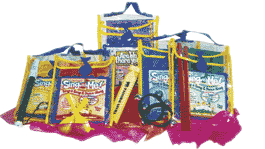 Educational CDs for Tots to 8s
Travel Totes with Instrument & Dancing Scarf
Over 200 Songs & Movement Activities
How To Booklet with Parenting Guide
Lyrics ♦ Motions ♦ Hugs ♦ Fun
Nurtures Families ♦ Celebrates Childhood
Perfect For Birthday or Holiday Gifts
Collect all 5

Vol. 1 - Summer Tunes - Sing With Me CD
w/How-To Booklet & Parenting Guide
Slide Whistle & Dancing Scarf

Vol. 2 - Fall Frolic - Sing With Me CD
w/How-To Booklet & Parenting Guide,
Chicitas & Dancing Scarf

Vol. 3 - Winter Fun - Sing With Me CD
w/How-To Booklet & Parenting Guide
Wrist Bells & Dancing Scarf

Vol. 4 - Spring Songs - Sing With Me CD
w/How-To Booklet & Parenting Guide
Rhythm Sticks & Dancing Scarf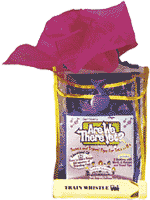 Are we There yet? CD
w/52 Additional Tunes &Travel Tips Booklet
Train Whistle & Dancing Scarf
---

Top
RoseyRaeNate productions ©
A Music & Movement Curriculum for Early Childhood
205 Pineridge St., Ann Arbor, MI 48103
ph: (734) 741-1510
fax: (734) 741-1510
e-mail --- click here