If you are having any difficulty checking out with your credit card in our PayPal shopping cart, here are some helpful hints.

TUTORIAL
The Pay with my PayPal Account drop down window link is open by default. Look further down (see red arrow) and click on the Pay with a debit or credit card, or PayPal Credit link. That will open up the option to pay by credit card.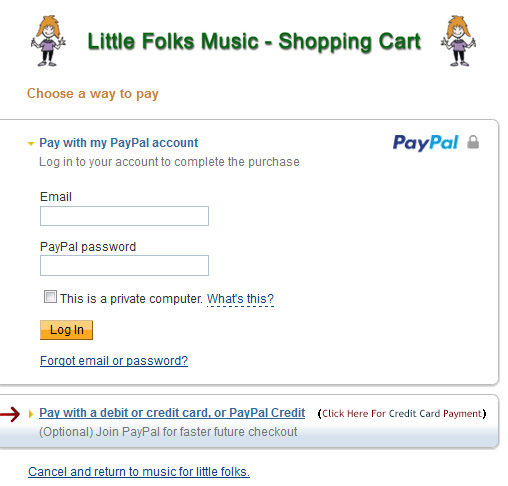 In the next window, the Debit or Prepaid Gift Card tab is open by default. Be sure to click on the Credit Card tab (see red arrow), in order to pay by credit card. Credit cards will not process if entered in the Debit Card tab section!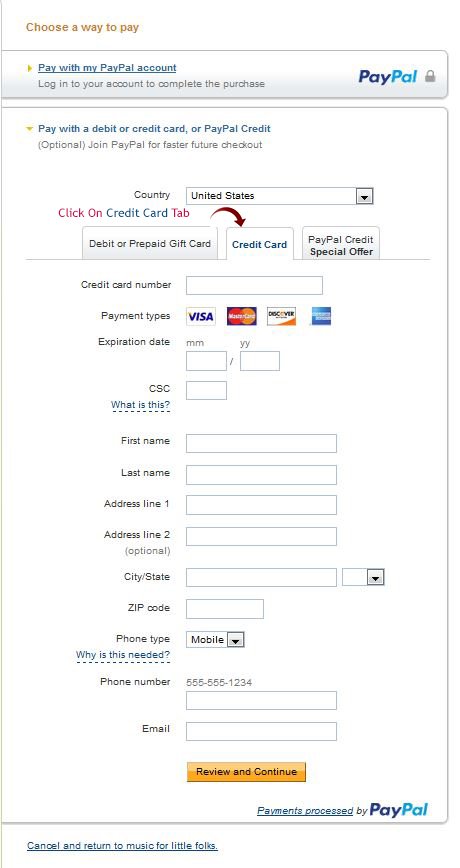 If you experience any difficulty, be sure to call us and we will gladly assist you! Thank you for shopping at Music For Little Folks!