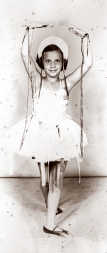 Hello. Thank you for visiting. I am Gari Stein, the author of The More We Get Together, developer of Sing With Me and the How to Sing and Dance series. I have been singing and dancing with young children and their families since 1966. I have seen the joy that music brings to young children, how it enhances their sense of self, positively affects their behavior and strengthens their comfort in a social setting.
I'm the founder and director of Music for Little Folks in Ann Arbor Michigan, a music school for infants, toddlers, preschoolers and the grown-ups who love them. I also take my program into local daycare homes, centers, preschools, K-2nd grade, conduct trainings for teachers, administrators and parents, and lead interactive concerts for families.
My degree is in Psychology/Child Development and Dance. As both a clinician and grandmother, I am passionate about providing a rich musical environment for all children.
My philosophy comes out of a Holistic approach to Music Education and Enrichment, taking the whole child into account, with respect for individual differences and learning styles. Children are gently encouraged to explore, move independently, learn to be part of the group, develop confidence, practice motor skills, master competency in feeling and expressing a beat, experience continuous flow and be comfortable with self-expression.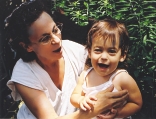 My mission is to include more singing and dancing into early childhood programs and to equip teachers with appropriate materials and support to implement them. The comfort level of the adults who use my program is very important to me. You can have the best materials available, but if you aren't comfortable in presenting them, what good are they?
I belong to the national, state and local Associations for the Education of Young Children. A member of The Music Educators and Early Childhood Music Associations, The Gordon Institute for Music Learning, Orff and Kodaly, The Michigan Library and Reading Associations, The American Library, International Reading and Infant Mental Health Associations.
I am a keynote and present staff development, workshops and in-service trainings throughout the country, at state conference that include AEYC, Early On, Great Start, Head Start, Infant Mental Health, Family Day Care, NAEYC, Young Author's Conference, Michigan Library and Michigan Reading Association.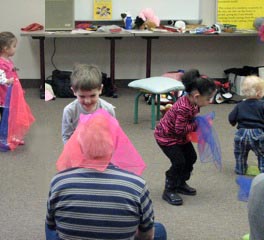 Working with families and students over several decades, I have seen the positive effects music can have on everyone. I have witnessed how music speaks to children regardless of where they are developmentally and how they connect in a way that is almost magical.
With modern technology, children are being asked to grow up all too quickly. Shouldn't childhood be a journey and not a race? These cherished musical moments help them retain their precious childhood. Families are very busy these days. In these challenging economic times a simple song can help slow things down, bringing everyone together.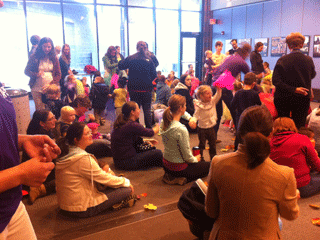 I am forever grateful to have the opportunity to give many the gift of experiencing the joy of making music-a gift that will last a lifetime. My motto is: Remember, when all else fails. Try singing and dancing. It really works.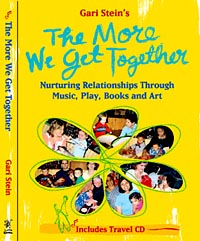 THE MORE WE GET TOGETHER
Nurturing Relationships Through
Music, Play, Books and Art
Latest book by Gari Stein
Over 300 Resources and Activities, Photographs
145 Pages and FREE Travel CD with 53 Songs for Tots to 8s.
Click here for More Details About "The More We Get Together"
---
Early Childhood Music and Movement
Sing With Me is a unique research-based Music & Movement curriculum designed by an educator to help meet the criteria for developmentally appropriate activities specific to early childhood music. The audience includes infants, toddlers, and preschoolers, and their parents or other family members. Materials can be adapted for K-2nd Grade and include many infant activities. Use Sing With Me at home or for travel, as a curriculum in the classroom & daycare, spontaneously throughout the day, during transitions, circle time, home visits, parent-child enrichment, community events, in therapeutic settings & birthday celebrations.
The program's developer, Gari Stein, is the founder of Music for Little Folks, based in Ann Arbor Michigan. An enthusiastic teacher and grandmother, she is passionate about providing a rich musical environment for every child. With over 30 years of experience in the field of Early Childhood Education, she brings a wealth of knowledge about child development and numerous activities to her program.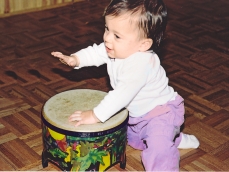 Sing With Me is chocked full of materials that are good for children. Based in Traditional Folk Music, songs & activities are fun, easy to learn & keep children moving. Except for the instrumental selections, the program is presented in short segments-simply, in just Gari's voice, slowly-paced with purposeful pauses to create silence, which helps children to focus, absorb & listen to the music. Babies Too!
Along with nursery rhymes and melodies, much of the program uses old tunes in new ways. Some songs may be familiar but the design of the methodology speaks to young children, piques their interest, sharpens their listening skills and gets them moving purposefully with lots of room for creativity.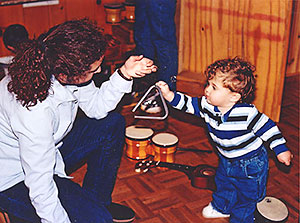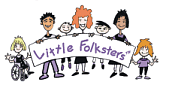 More than just lesson plans, Sing With Me addresses the adult's comfort level and provides support, information, direction, demonstration, instruction and guidance. Over 200 musical activities, 300 minutes of audio musical fun and 72 minutes of available visual reinforcement, help to ensure that the teacher has everything necessary to feel competent and well equipped to sing and dance with young children. Materials, methods and philosophies used were gathered from experts in Music Education for Early Childhood.
The search for materials for young children can be frustrating and often educators rely on recorded music that may not be developmentally appropriate. Much of the commercially music geared to our youngest population is often too loud, too fast, too busy.
Click here for more specific information about our music materials.